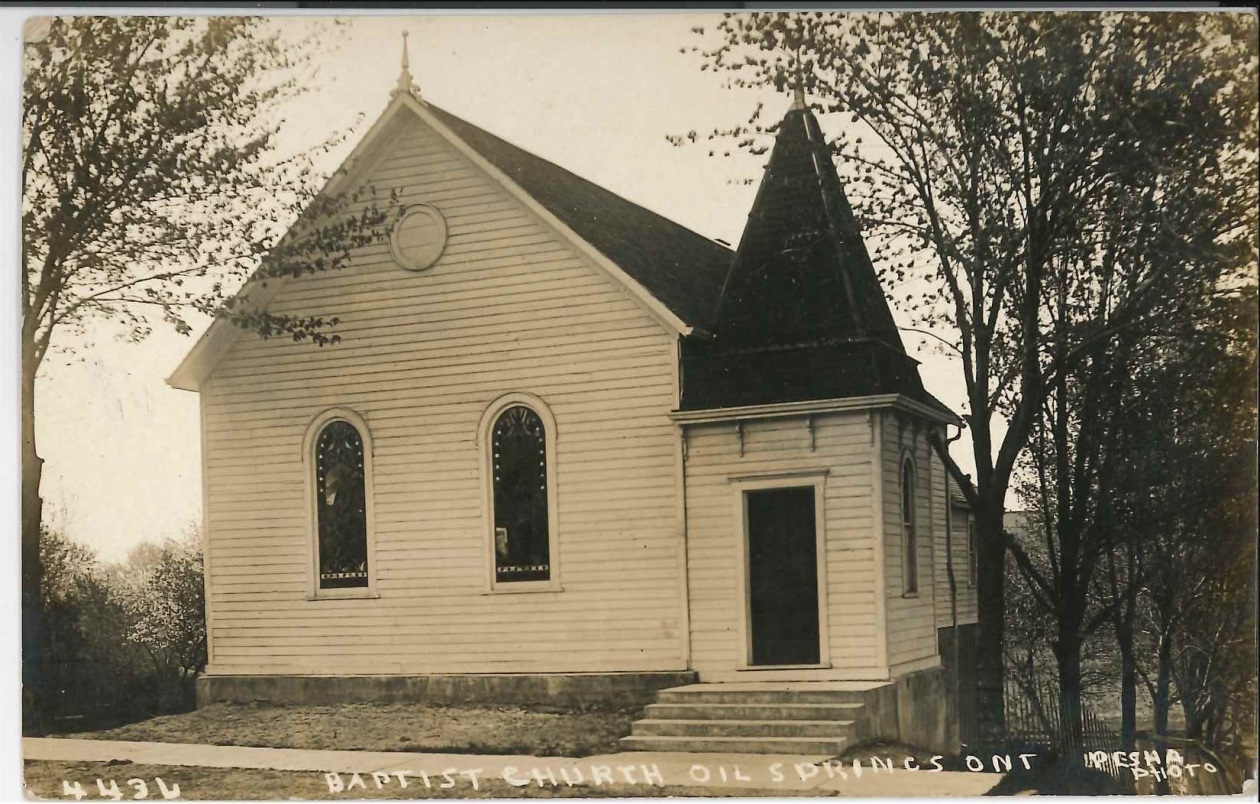 Baptist Church Oil Springs
Each time a church congregation sings the hymn, "Work for the Night is Coming", they are making a connection to a woman from Oil Springs' past. The author of that hymn was, Anna L. Coghill, a daughter of the Village's Baptist minister. She wrote the words of the song while watching men work in the oil fields. Very little more is known about her time in Oil Springs.
The Oil Museum of Canada, National Historic Site has in its collection a 1905 copy of the Presbyterian Book of Praise, with this hymn.