The Oil Museum of Canada, National Historic Site preserves the 1858 site of the first commercial oil well in North America dug by James Miller Williams. Visitors from all around the world tour our museum to learn our story of innovation and the contributions made by Canada's oil pioneers. They immerse themselves in historical facts that started the modern petroleum industry.
At the 100-year anniversary of the first commercial oil well of North America, a committee of community and industry support gathered. Representatives from all over the county and oil industry created the Oil Springs Museum Committee. The Oil Museum of Canada, National Historic Site opened to the public in 1960.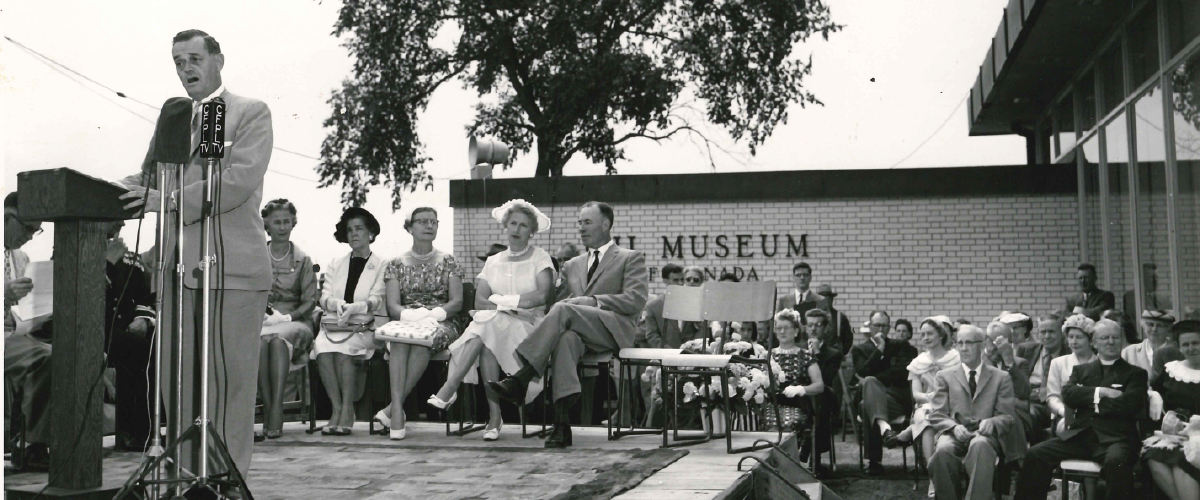 1960 Grand Opening of the Oil Museum of Canada
Historic Designations
In 1925, the government of Canada added the Oil Springs oil field to their National Historic Site list. It recognizes the significance of the Williams' well and the Shaw Gusher.
The Oil Museum of Canada collaborated with community and planning stakeholders in 2010. Together we achieved the designation of Ontario's first Industrial Heritage Conservation District.
In 2017, we partnered with Fairbank Oil Fields to ask Parks Canada to include our sites on the Tentative World Heritage Sites List. This would ultimately lead to UNESCO World Heritage Designation. Unfortunately, we were not successful. Feedback from this application is supporting future paths as we expect our reapplication in 2027.